For a flavorful Super Bowl feast, start with an Italian "hot bath."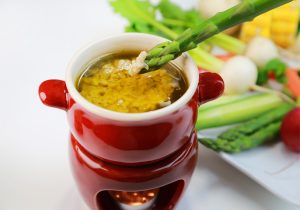 It never fails to amaze me that just a word or two can bring on a food memory that sparks an idea that sparks a recipe that sparks a blog post. In this case, the two words are  bagna cauda, meaning "hot bath" in Italian.
Amid all the emails, social media posts and advertising about what to make for this now entrenched food and sports holiday, I suddenly recalled an ages-ago Super Bowl Sunday at a friend's home that involved a pungent appetizer called bagna cauda with a back story that always makes me smile.
Bagna Cauda, (Italian for "hot bath"), is a heavenly, heady mixture of warmed olive oil, infused with copious amounts of garlic and anchovies. It has its origins in the Piemonte region of Italy. Vineyard workers are said to have prepared this as a communal snack during the colder months of tending the vines. It is presented much like fondue, in a serving vessel kept warm over a tea light or Sterno, and served with a variety of raw, cooked and/or grilled vegetables, crusty bread and even meats like grilled Italian sausage.
My first encounter with this decidedly different appetizer was preceded by weeks of anticipation as my friend talked nonstop about the tradition of making this dish for every Super Bowl party he had hosted since college. What he failed to mention was that his wife considered the aroma just too intense for her kitchen, so he was required to prepare it outside on the patio, no matter the weather! I can still picture him bundled in a hooded parka and gloves, happily stirring a pot on the gas grill in the midst of a frigid  New Jersey winter.
When it was ready to serve, however, it was accorded pride of place on a table close by the tv and it was surrounded by platters of colorful winter veggies, cooked potato wedges and rustic bread cubes. And as I recall, not a scrap or crumb remained by half time!
This year's Super Bowl teams hail from cities with rich and vibrant Italian neighborhoods: Boston's North End and South Philly are famous for their wealth of Italian specialties, some of which have become staples of Super Bowl parties around the country. Think Philly cheesesteak, Sicilian pizza and over-stuffed sandwiches be they hoagies or grinders.
For my Super Bowl entertaining I thought it might be fun to pay tribute to those Italian roots, and recalling that long ago Super Bowl memory, I headed for the kitchen.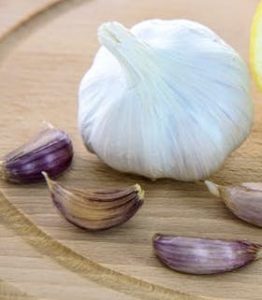 My first thought was to tame the garlic a bit so I left the cloves whole and removed them once they were thoroughly softened and had infused the olive oil. For those with a desire for stronger garlic flavor, mince the garlic cloves and they will virtually"melt" into the oil. The anchovies will also melt into the oil. Swirling in butter lends further richness and the lemon adds a final bright spark.
I like the end results equally with and without the cream, so cook's choice here.
And speaking of cook's choice, an inexpensive Sangiovese, a Tuscan medium-body red along with bottles of  Sam Adams and Yuengling will be on hand in abundance. I've found that Total Wine has several affordable Sangiovese selections www.totalwine.com, and a wonderful selection of Nebbiolo, the more expensive and traditional wine served with bagna cauda.
Here's to a  super delicious Super Bowl Sunday feast!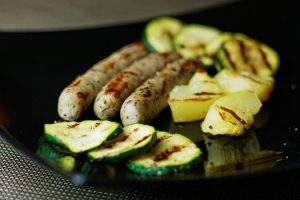 Bagna Cauda
Serves about 10 as an appetizer
1 cup (8 ounces) extra virgin olive oil
6 large garlic cloves*
4 ounces anchovy fillets, rinsed, drained and coarsely
2 tablespoon unsalted butter
2 teaspoons freshly squeezed lemon juice
3 tablespoons heavy cream, optional
Assorted raw vegetables such as fennel, bell peppers, carrots
Assorted lightly steamed vegetables such as asparagus spears, broccoli or cauliflower florets
Grilled vegetable chunks such as zucchini and potatoes
Cubes of ciabatta or other country-style bread
Grilled Italian sausage, cut into chunks, optional
In a small heavy-bottomed saucepan, gently heat the olive oil and the garlic over very low heat until warmed and garlic is softened; it should not brown.

Lightly press the garlic cloves with the back of a spoon, then remove and discard them.Add the anchovies to the oil and continue to slowly simmer, and stir until the anchovies have melted. Gently whisk in the butter, the lemon juice and, if desired, the cream.

Carefully pour the mixture into a flameproof serving dish, pot or casserole and place over heat from a tea light, alcohol burner or Sterno.

Serve with a platter of vegetables, bread, and if desired, sausage.